A lot of people are un sure about this. We can say we will definitely get rid of those with holes or stains, but to throw them out while they are still in good condition, a lot of us just don't want to be wasteful.
But it is for your own health reasons that you should be binning underwear after a year of use to reduce the risk of urinary tract and other infections, and failure to do so allows bugs such as E. coli and dust mites to flourish, causing problems from urinary tract infections, to thrush and allergies.  The Sun newspaper reports.
The Good Housekeeping Institute (GHI) guide says that despite washing systematically after use, most people's clean underwear contains up to 10,000 living bacteria and the GHI guidelines suggest washing your underwear daily, in Hot water temperature. They also advise you to wash your pyjamas after three sleeps and bedding once a week.
If you are looking to update your underwear wardrobe, here are some of few options for chic look or comfy.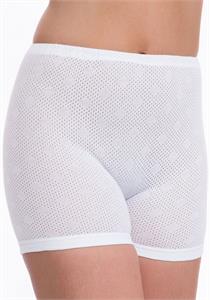 100% Cotton Short Leg Eyelet Panty 3 Pack
$39.00
18/20-26/28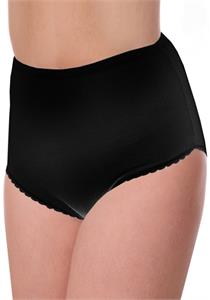 Cotton Lycra Crinkle Full Brief 3 Pack Black
$35.00
16/18-28/30
$25.00
12-24
Soraya Brief Knickers 4276 from Elomi, Black
$49.95$29.00
L(16) – 3L(20)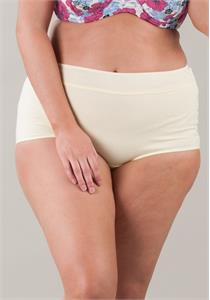 Comfy Cotton Full Brief Panty (Yellow)
$14.00
14/16-34/36
Microfiber Stretch Lace Hipster Panty Black
$18.00
16-22
Categories:
Best Buy - Must Have
,
Great finding Style Note
,
Read All
Tags:
cotton underwear
,
Good Housekeeping Institute
,
underwear health
,
women underwear